Back to Success stories
Call-tracking platform support outsourcing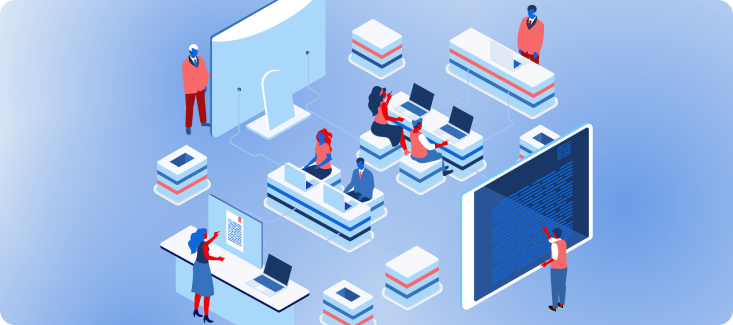 Challenge
After launching a full-fledged product on the market in December 2020, the client contacted us with a request to create a support team from scratch. Since the solution s a call tracking platform, it was necessary to hire and train not only general but also technical support specialists with product expertise and deep skills in telephony. The team had to work 24/7.
Solution
In two years, with the increase in the number of users of the solution, as a consequence of the growth in the number of applications, the customer service team grew from 2 to 7 people:
three general support specialists that answer standard requests (registration, payment, balance state, simple technical questions, technical overlays etc),
three technical support specialists to which more complex technical requests are forwarded and
one support team lead who schedules the work (3 shifts per day), analyzes metrics and leads the work of the entire department.
Besides, the team lead creates faq, types tickets and prepares standardized responses for support specialists to speed up the processing time of the request. When a new product functionality is released, he completes the FAQ section and conducts training for the team.
Project size
3 Technical Support Specialists
3 General Support Specialists
1 Support Team Lead
Duration
2 years
Ready to start?
We would love to hear your ideas

Zaur
Please fill in the requested information and we will contact you soon.